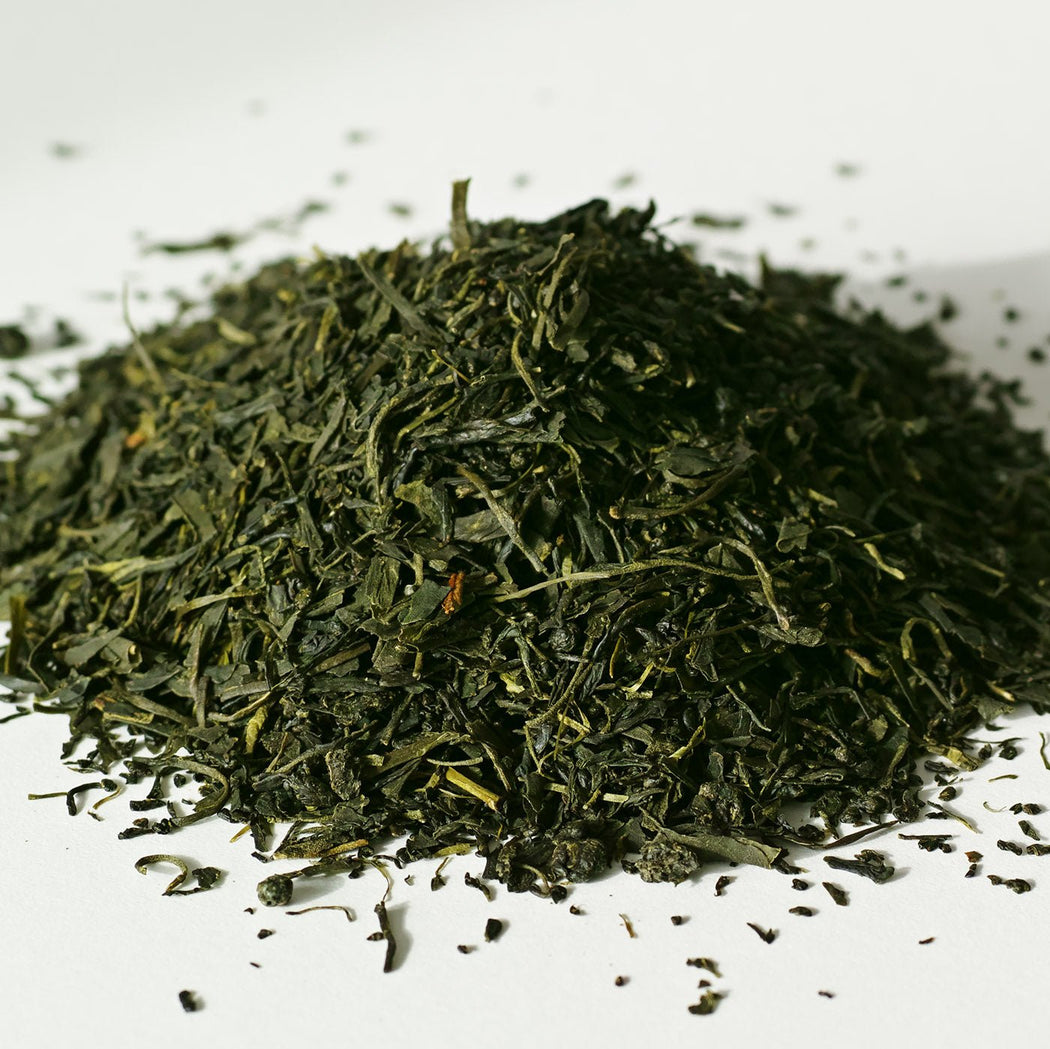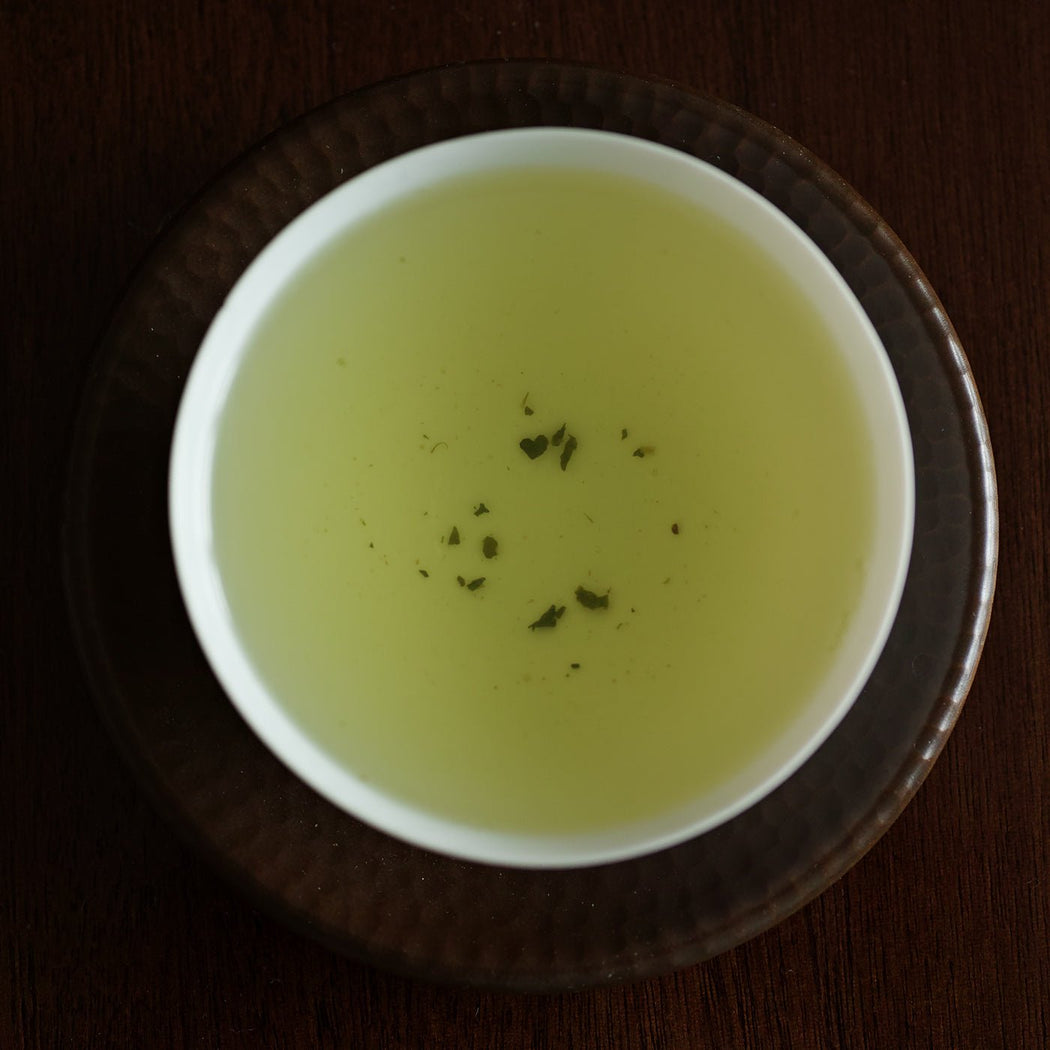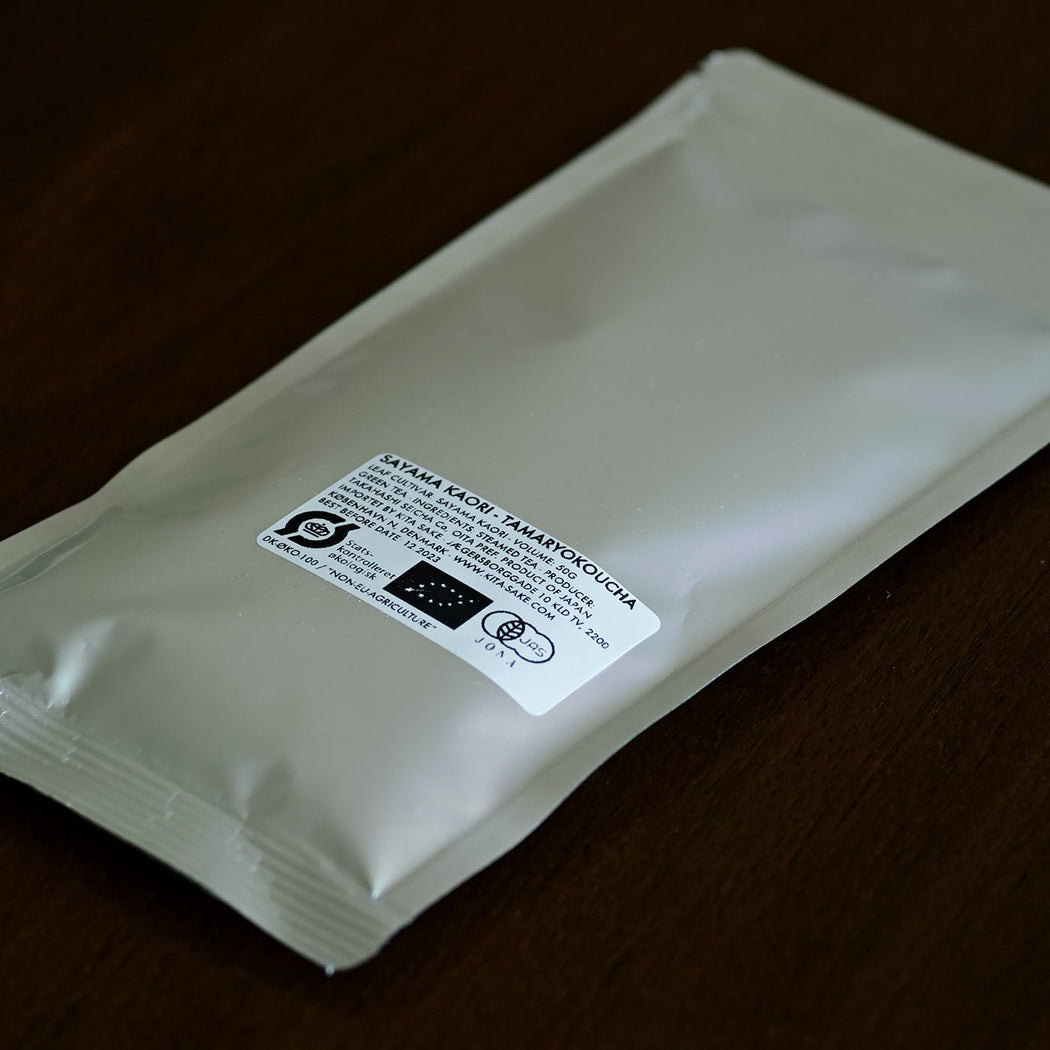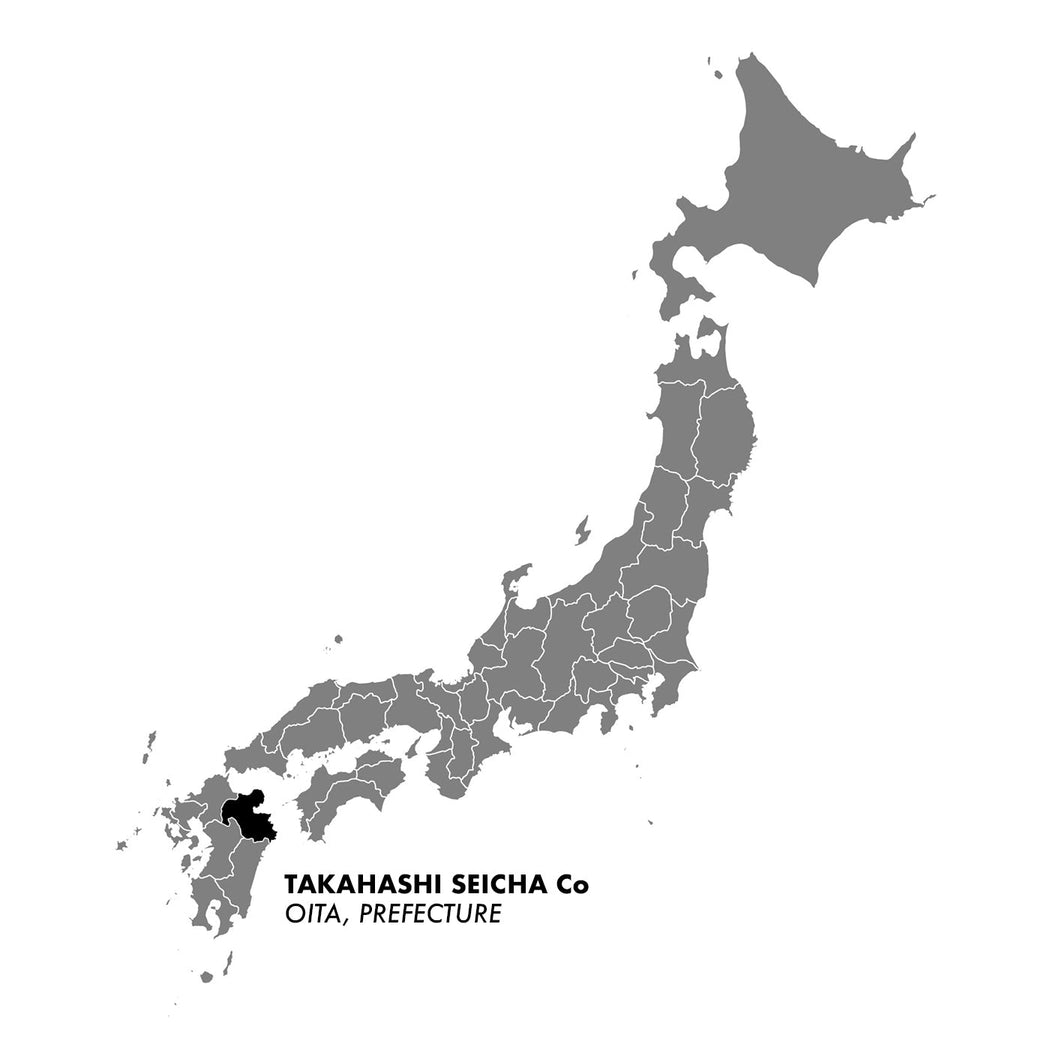 Organic Sayama-Kaori Tamaryokoucha, 50g
We present here a specially composed tea for Manaka of the type Tamaryokoucha. A steamed tea type like Sencha and Gyokuro, but where the rolling of the leaves, as the final stage has been bypassed. This process creates a mild form of oxidation of the leaves which to varying degrees produces an uplifting sweet aroma and slightly spicy taste.
This tea consists exclusively of leaves, of the Sayama Kaori cultivar which is known for its stringency and pronounced aroma. From the first impression of the dry leaves, you receive a fantastic aroma of raspberries, baked pastry and green nettles. It is aroma therapy in action. After a quick infusion of 30 seconds, at 80 degrees, the scent of the leaves becomes richer and deeper, reminiscent of steamed green peppers. The liquid, on the other hand, is fine and elegant, it brings to mind white grapes and gooseberries. Lightly creamy and balanced with a nice, long aftertaste. A tea that is refreshing, but also very active in the body. Infusion after infusion, one feels the effect of a very potent green tea.
Brewing suggestions: 6g 70ml for 30 seconds at 80 degrees. The tea, easily gives up to 3, or more infusions with gradually warmer water.
Content: 50g
Green tea type: Tamaryokucha
First harvest, May 2021
Shading: none
Steaming: Asamushi (light steaming)
Bladsort: Sayama Kaori
Certified Organic Production
Terroir:

Usuki

, Oita Prefecture

Elevation: 200m