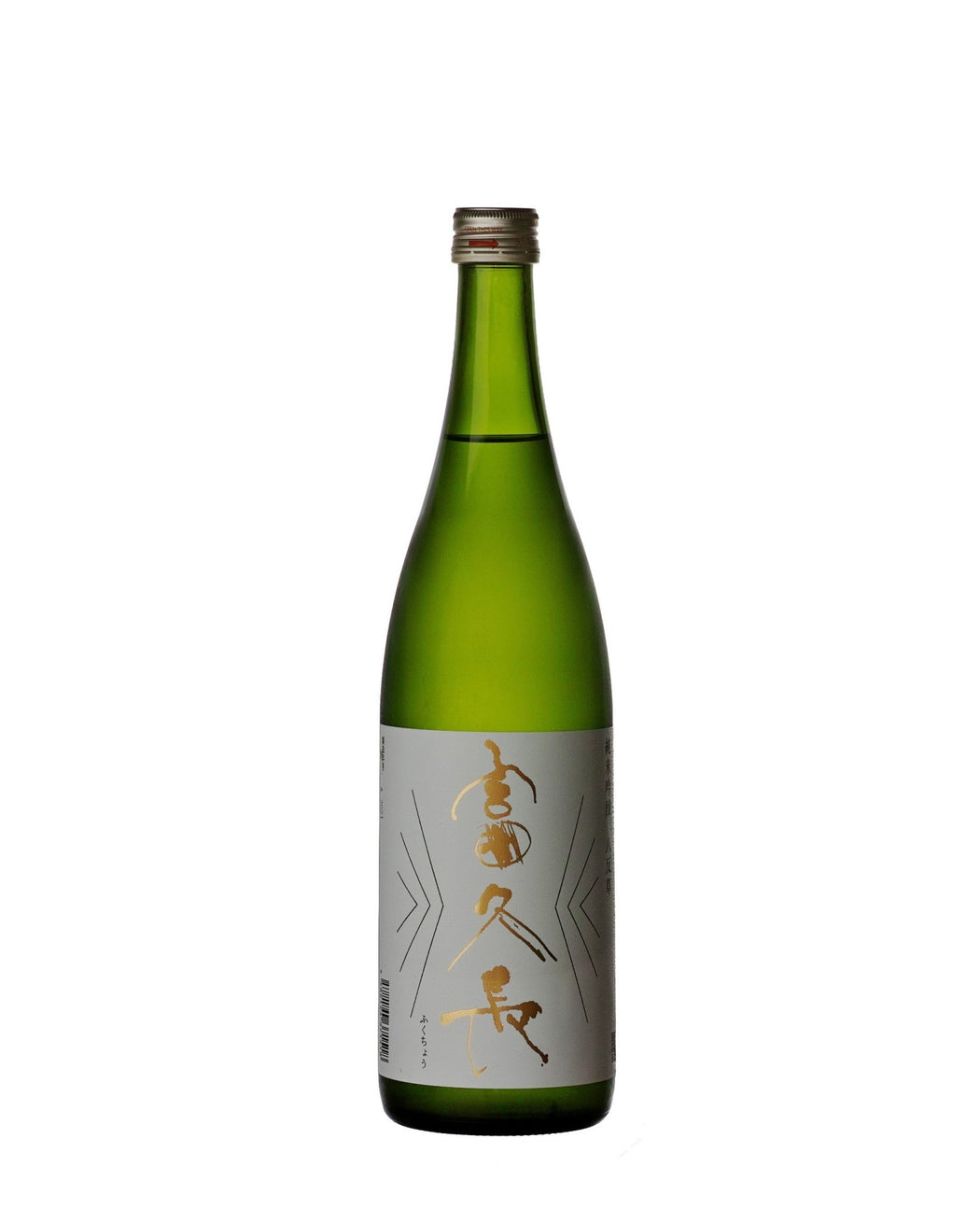 Fukucho Junmai Ginjo Hattanso
純米吟醸 八反草
This audacious and rich Junmai Ginjo represents in several ways regional sake from Hiroshima. Ginjo sake as we know it today has its origins as "soft water brewing" in Hiroshima back in the early 1900 hundreds. This formidable sake can be summed up as a crystallization of regional Ginjo sake. It is brewed with a rice variety that is unique to Hiroshima, Hattanso. Imada Shuzo is the only brewery in Japan that uses this indigenous rice variety.
Expect a slight pop sake when opening. Ultra small bubbles that sizzles on the tongue. As this sake is only pasteurized once, it retains a fresh and lively acidity from the fermenting mash. Likewise, no charcoal filter has been used in the production, so you can enjoy the liquid's natural, greenish tinge. This is a sake with comforting sweetness, full of complexity and beautiful green notes. One senses a certain minerality which remains lingering in the mouth, almost as after a mouthful of young Grüner Veltliner. The aroma from the glass is very fine, slightly fruity, with clear, fresh notes of stone fruit and lavender.
Serving temperature: Drink it slightly cool, at about 16 degrees, in a small white wine glass.
Food Pairing: Options are limitless .. The fresh and vibrant acidity of this sake lends itself to a pairing with seafood, such as grilled lobster, raw oysters or steamed mussels. A creamy pasta dish like cacio e pepe would also create good dynamics with the electric Junmai Ginjo.
Content: 720ml
Alcohol: 16%
Polishing degree: Kojimai 50% - Kakemai 60%
Rice variety: 100% Hattanso
Yeast type: HG 26BY & Reiwa 1
Water hardness: 3.7 dh
Brewery: Imada Shuzo, Hiroshima