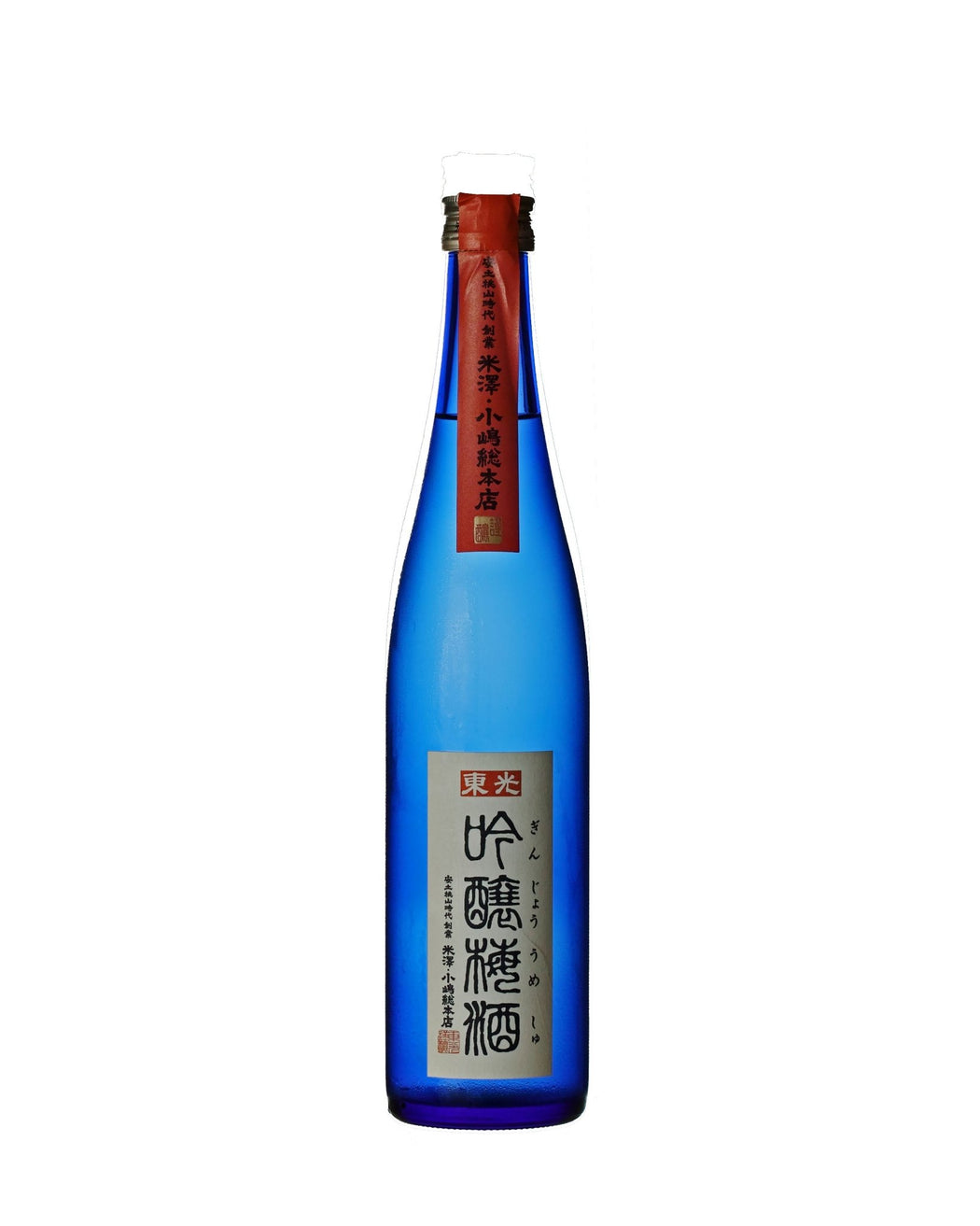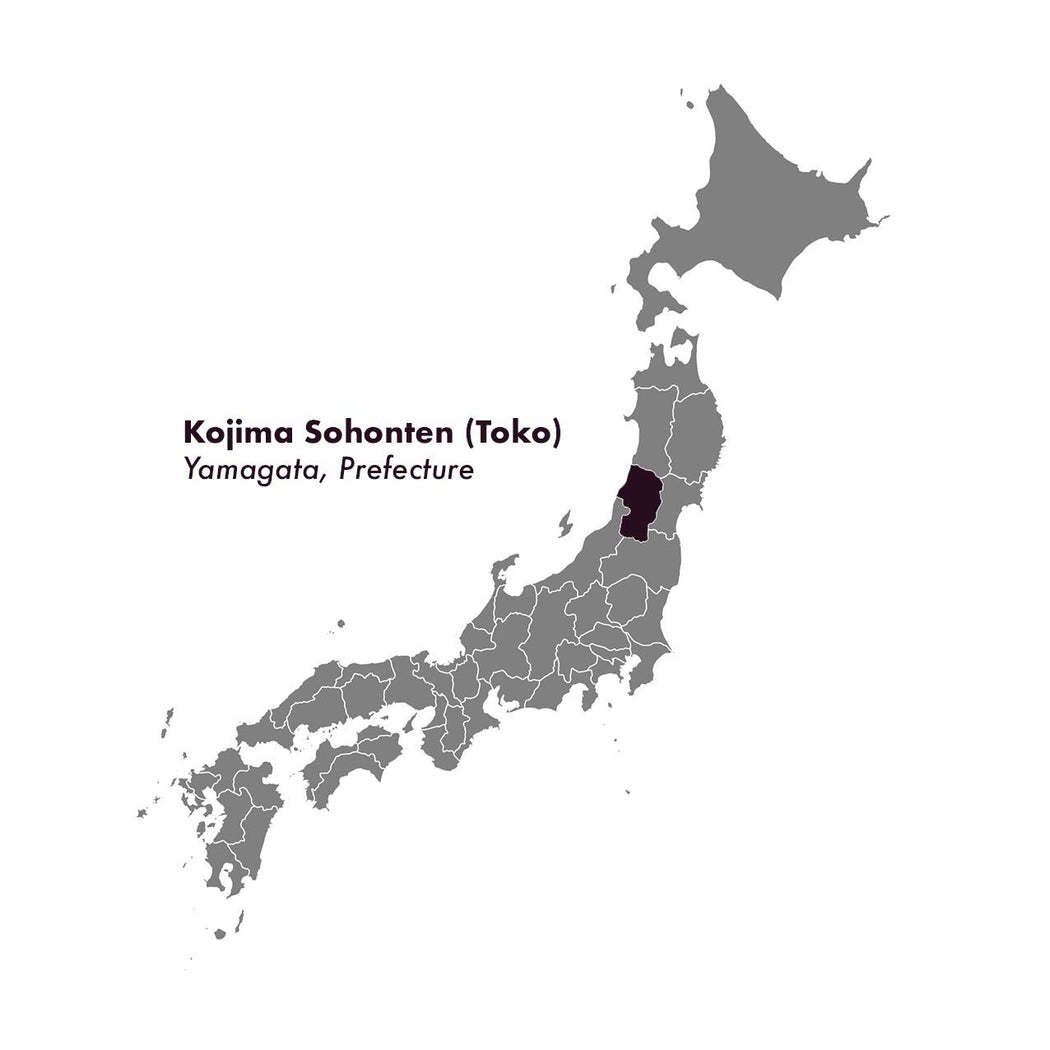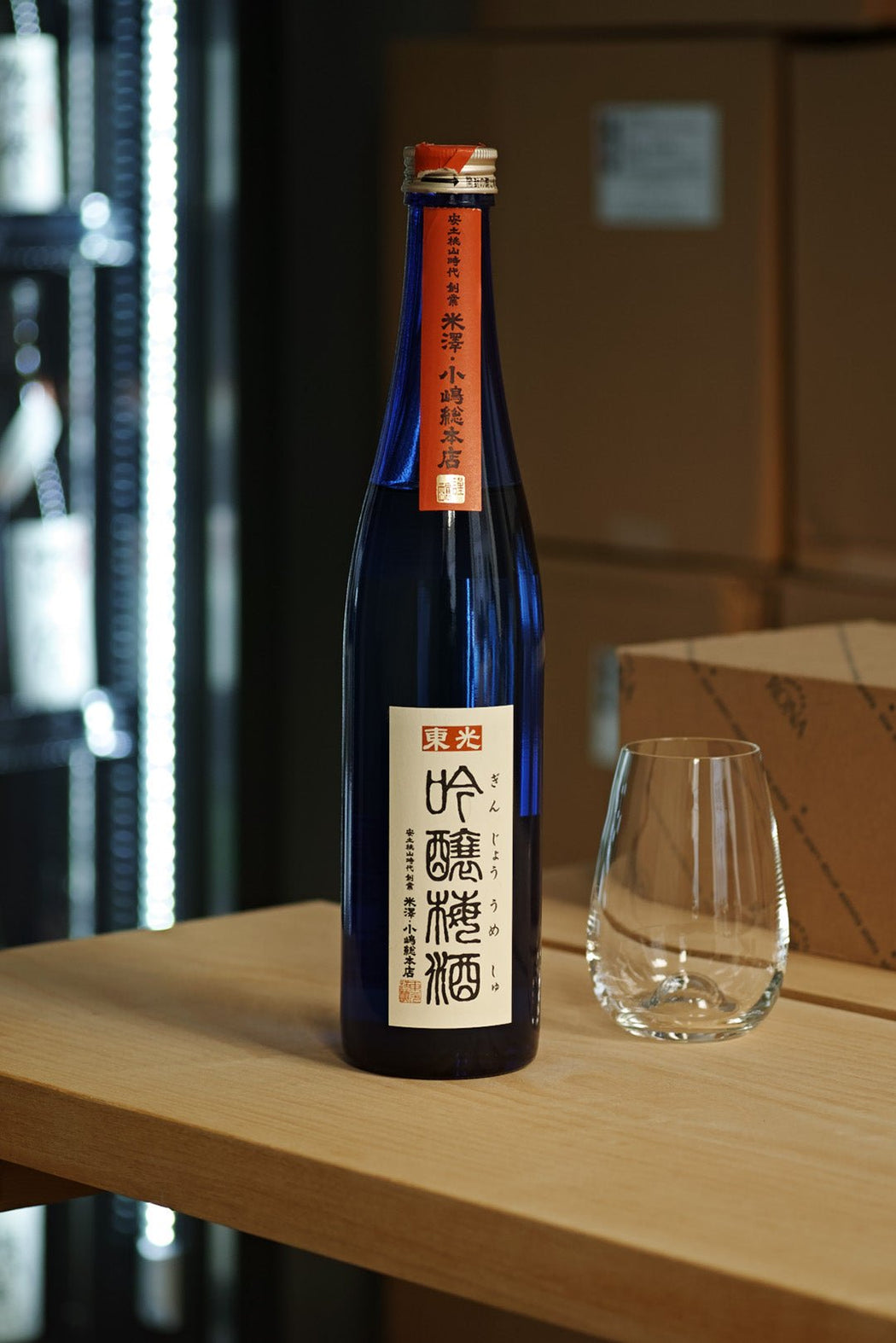 東 光 吟 醸 梅 酒
It is with tremendous excitement that we can offer this unique Umeshu from Kojima Sohonten. Made as "Kasutori" Umeshu, the brewery first produced a distillate of Kasu (fermented rice material) from Junmai Ginjo sake. This results in a fine Ginjo Shochu to which are added green, unripe Ume plums and rock sugar. Premium Nanko Ume plums are sourced from Fukui.
The viscous Ginjo Umeshu has inviting aromas of daikon, pear, apricot kernel and Ginjo sake. The taste is quite different from the aroma, which adds to the complexity of this special Umeshu. On the palate, the taste is very friendly, in which a floral, nectar sweetness forms the first layer. The complex taste has recognizable notes of peach and marzipan, but also a clean, mineral purity that extends into the aftertaste. It is a finely balanced taste where you also sense a some tannins from the unripe plums, acidity that remain lingering in the back of the mouth. Expect a taste experience with sensory impressions that are incomparable with standard Umeshu.
Major National Plum Sake Competition: Triple Crown
Tenma Tenjin Plum Sake Competition 2012 Champion
Mito Plum Festival Plum Wine Competition 2014 spirits based plum sake category: Gold Award Japan Domestic Plum Sake Tasting Competitions standard category: Champion
Food pairing: Ginjo Umeshu goes well with mild, creamy cheeses like brie, fruity chevre, or sour berries, like currants and gooseberries. One could also opt for air-cured meats, such as Italian prosciutto, or thinly sliced smoked fish.
Drinking temperature: Directly from the fridge! (on the rocks in summer).
Content: 500ml
Alcohol: 11%
Umeshu type: Ginjo Kasutori (Shochu based)
Ume variety: Nanko
Brewery: Kojima Sohonten, Yamagata Prefecture