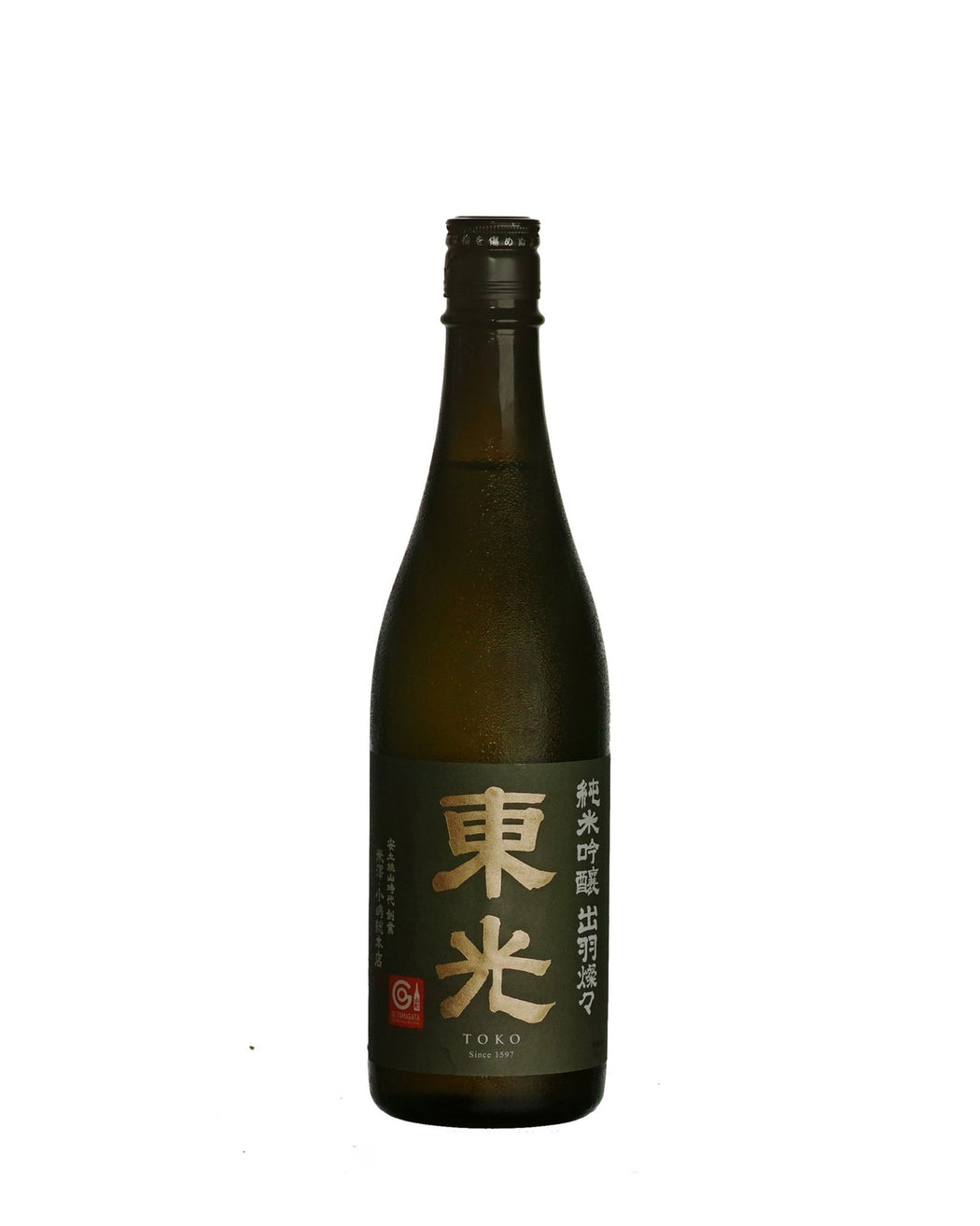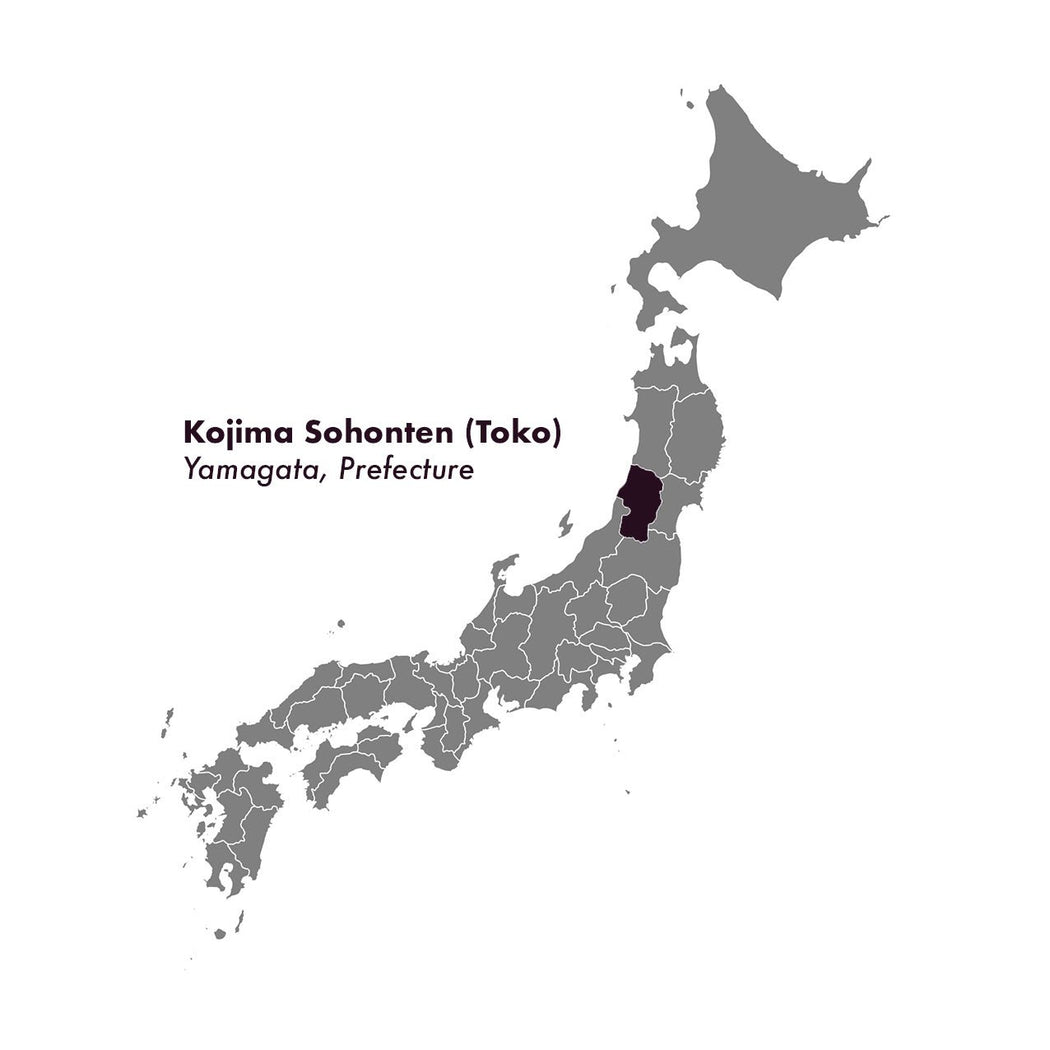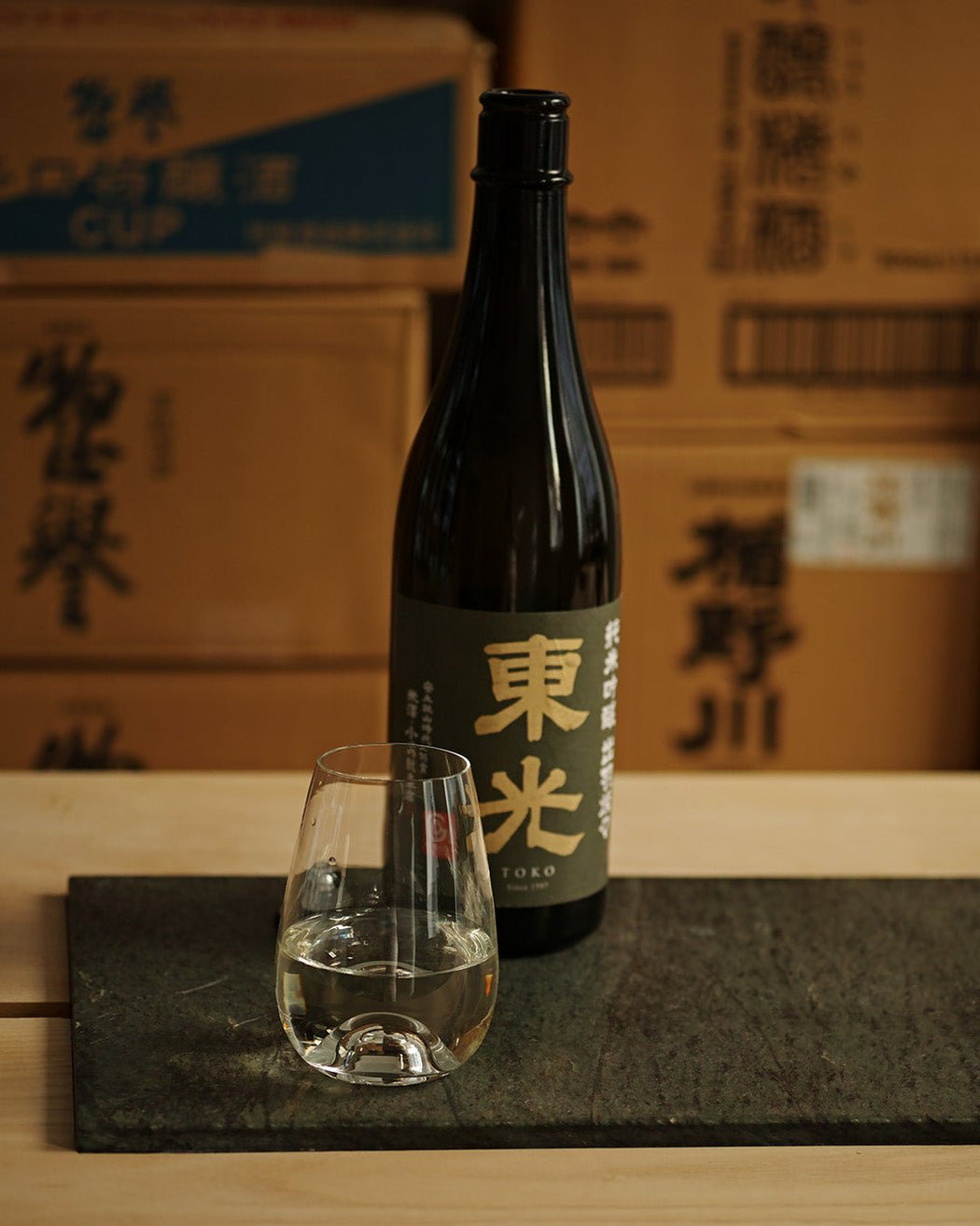 Toko Junmai Ginjo Dewasansan
東光 純米吟醸 出羽燦々
A true regional sake from Yonezawa in Yamagata, with character of the terroir of the area. The brewery uses the same exceptional water stemming from the Mogami River, for both rice cultivation and sake production. Dewasansan, a local rice variety, is used for this Junmai Ginjo that complements the lightness of the soft spring water from the brewery well.
The aroma is appetizing, with warm, sweet notes of cotton candy, rice and nectar. The scent intensifies as the glass slowly warms up. From the first nib, you sense a taste that is far very different from the aroma. It is an ultra-fine, dry profile that gradually expands with undertones of stone fruit and mandarin peel. But it is the texture of this sake that impresses. It is full-bodied and firm, with a clear feeling of steamed rice and umami. Junmai Ginjo Dewasansan can be easily sipped alone, but the qualities in the rich acidity, and umami not least, invite for pairing with food.
Food pairing: As mentioned, this is a sake that calls out for food. Fatty, oilr ich fish such as smoked mackerel or herring goes wonderfully with the cleansing acidity of Junmai Ginjo Dewasansan. Likewise, the beautiful, full umami pairs extremely well with hard cow's milk cheeses, such as Tomme de Savoie, Parmasan, Gruyerer, etc.
Drinking temperature: Just below room temperature at 16-18 Celcius. Or at room temperature if a more spicy and full-body taste is desired. Junmai Ginjo Dewasansan can also be heated to advantage. A mild heating of about 30-40 Celcius, creates a very creamy accent in the sake with delicate fruity aroma.
Content: 720ml
Alcohol: 15%
Polishing rate: 55%
Rice variety: 100% Dewasansan
Yeast type:

Yamagata KA
Brewery: Kojima Sohonten, Yamagata Prefecture