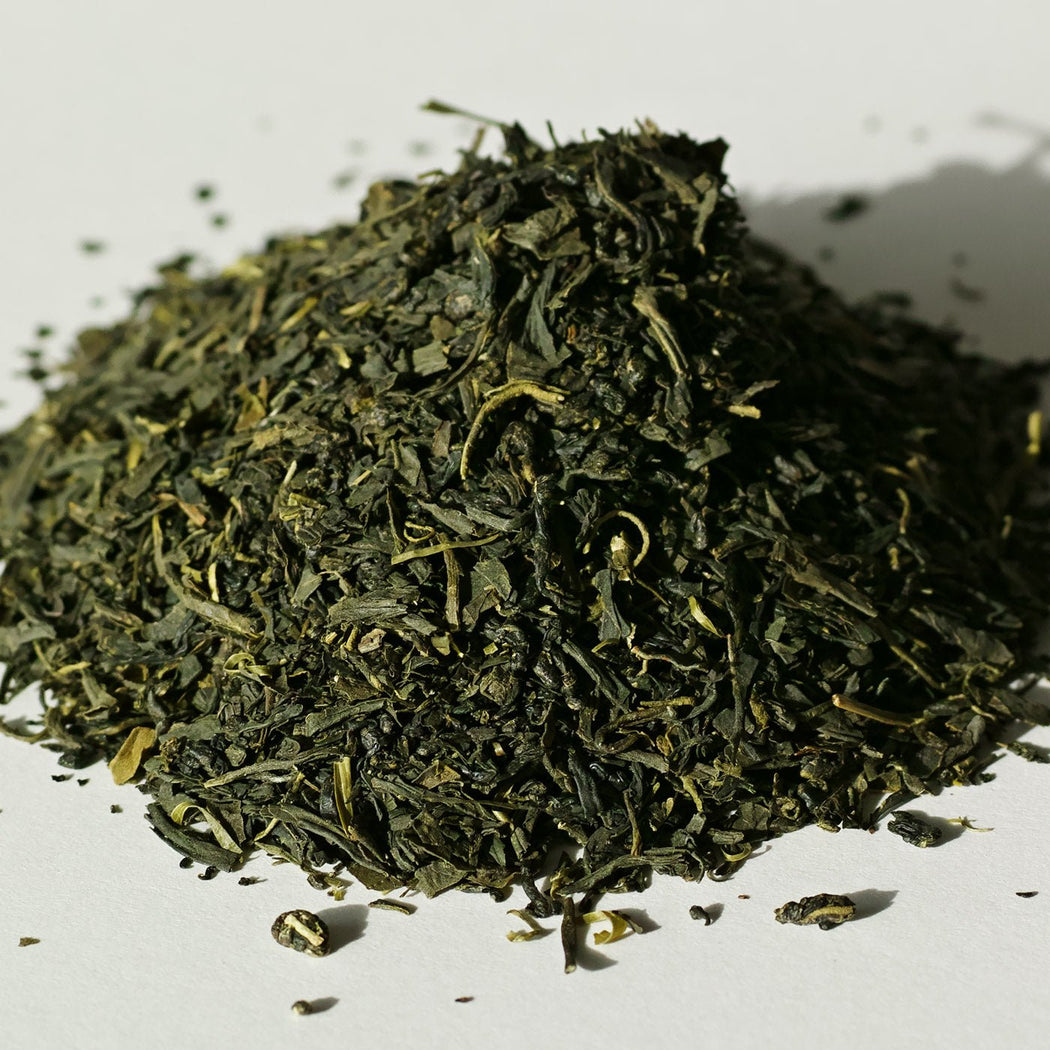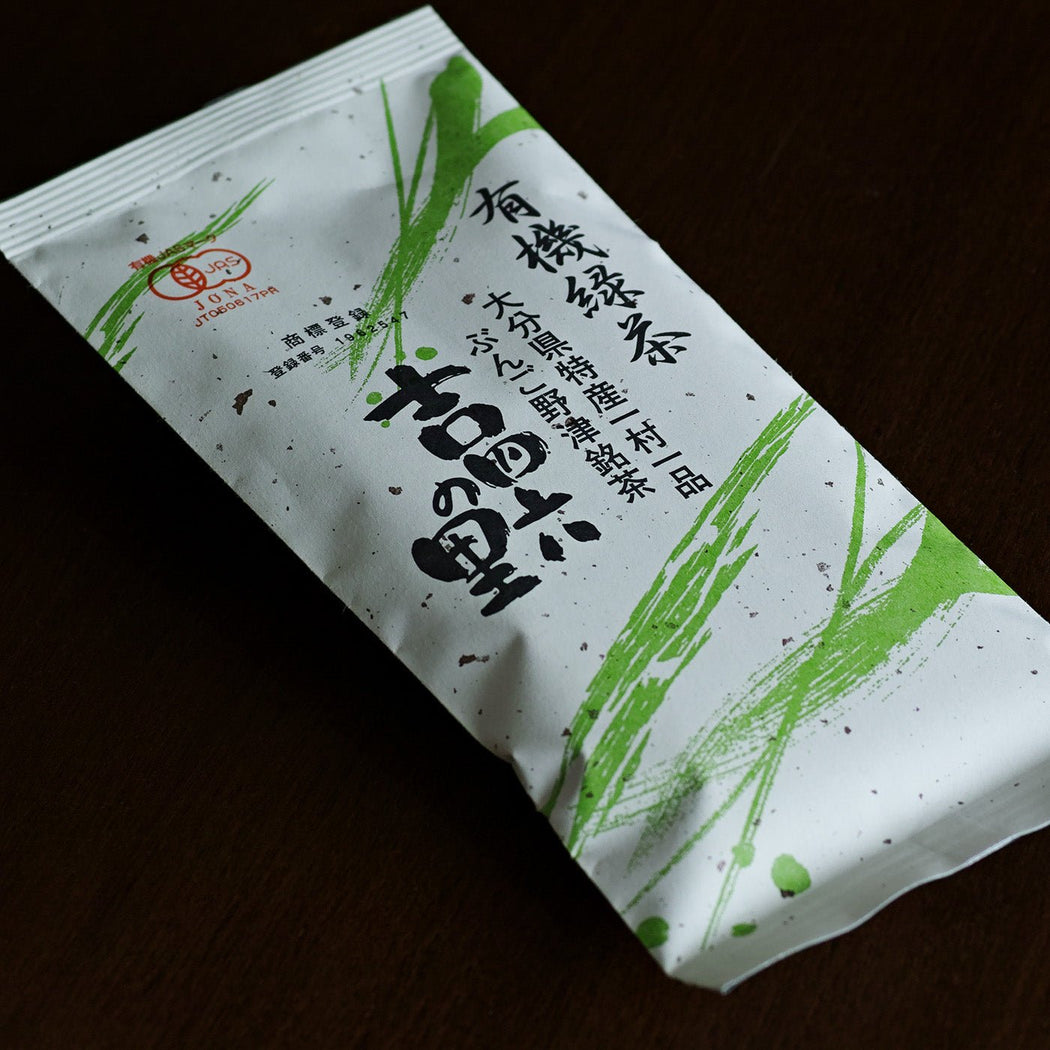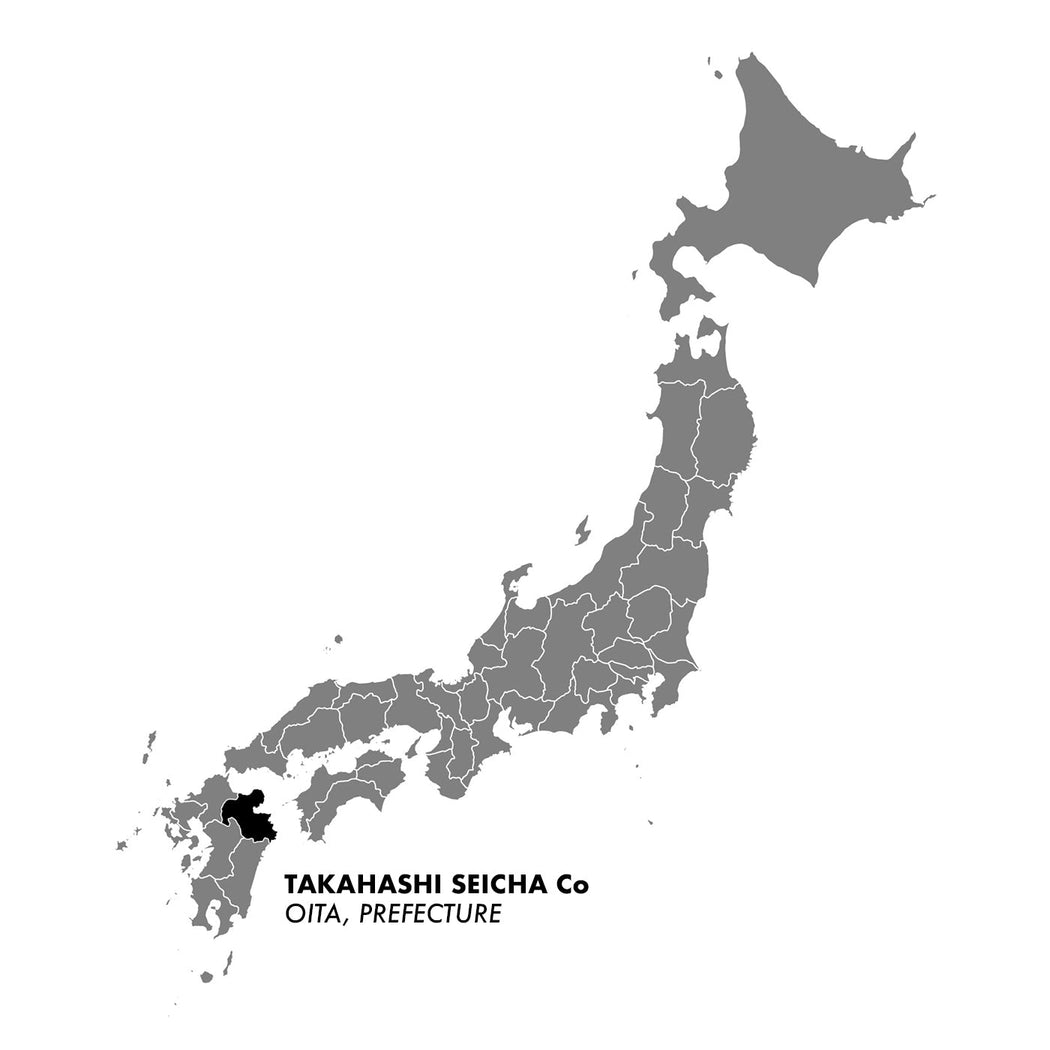 Organic Tamaryokoucha - Kichiroku no Sato, 80g
We present here a specially composed tea for Manaka of the type Tamaryokoucha. A steamed tea type like Sencha and Gyokuro, but where the rolling of the leaves as the last stage has been bypassed. This process creates a mild form of oxidation of the leaves which to varying degrees produces an uplifting sweet aroma and slightly spicy taste.
Leaves from both the first and second harvests are blended here to create a dynamic balance between the flavors of five different leaf cultivars. The aroma of the dry leaves is sweet, spicy and herbal. If you pre-heat the leaves in a warmed teapot, you receive scents that are more vibrant. Pickled notes and umami. After the first infusion at 80 degrees, you experience a change in the scent that leads you to almonds, marzipan and nettles.
The taste after the first infusion is long and clean in the mouth, characterized by small green notes of lemon balm and white grapes. The following infusion, still at 80 degrees gives a very rich and fruity liquid. These are thick, creamy notes of tropical fruit. A juicy mouthfeel that is incredibly refreshing and uplifting. There is no bitterness in the taste, but a fine sour note remains lingering on the tongue after the tea has been washed down.
This is a very potent tea which provides a physical experience in the bod. Perfect for relaxing after a long day, or with food.
Brewing suggestions: 6g 70ml for 30 seconds at 80 degrees. A tea that easily gives up to 3, or more infusions.
Content: 100g
Green tea type: Tamaryokucha
First & Second Harvest, 2021
Shading: none
Steaming: Asamushi (light steaming)
Leaf cultivar: Original farmer blend

Yabukita, Okumidori, Sae-akari, Sayama-kaori, Okuyutaka

Certified Organic Production
Terroir:

Usuki

, Oita Prefecture

Elevation: 200m