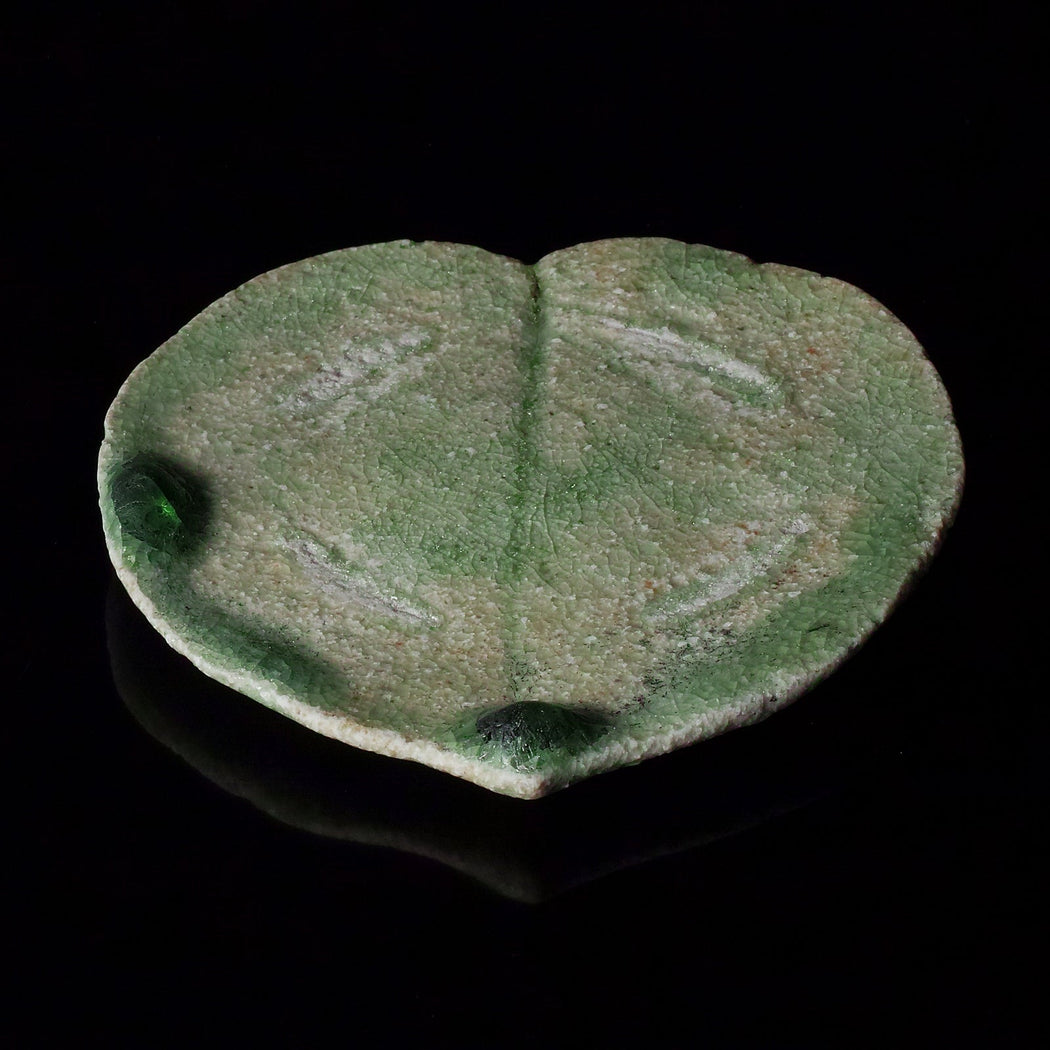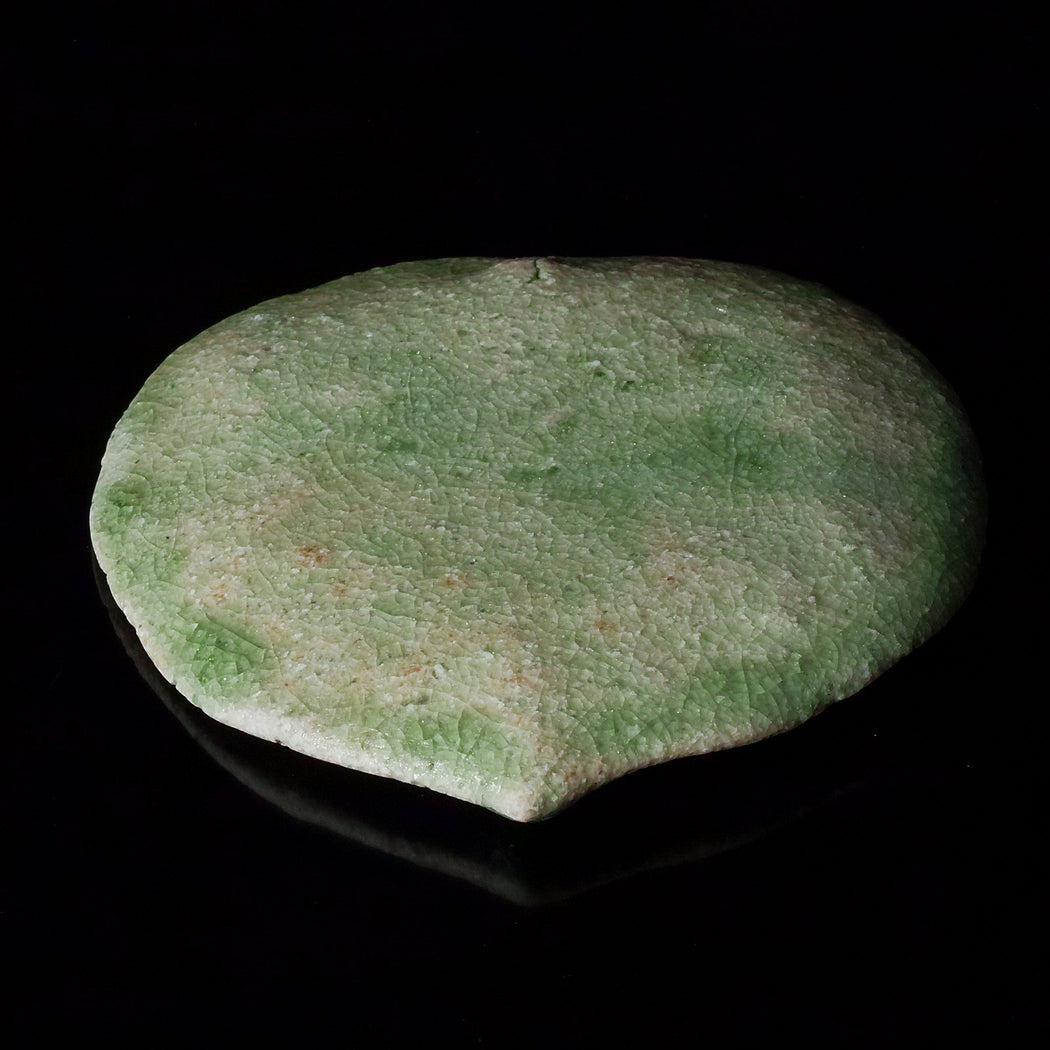 Leaf shaped, natural ash plate.
Dimensions 14 x 14 cm.
Yui Tsujimura (1975) has since a young age developed a completely unique style in his ceramics. With clear traces of Heian period Sue-pottery, Mr. Tsujimura works with rustic feldspar clay from his local mountain area, as well as the Iga region. He masters the use of natural ash glazing, also known as "biidoro" in Japan. During firing, the ash from the wood chemically reacts with the clay, creating the spectacular biidoro effect; fine veils of crystals, and small lakes of emerald glass. Yui Tsujimura's father is among Japan's most sought-after potters, the famous Shiro Tsujimura. Together with his younger brother, Kai, Yui Tsujimura worked for his father until he was 25 years old, after which he established his own kiln in the mountanious Mima area of Nara Prefecture. The progressive spirit and clear evocative qualities in the ceramics are celebrated by Japanese collectors as well as the Metropolitan Museum of Art, New York.