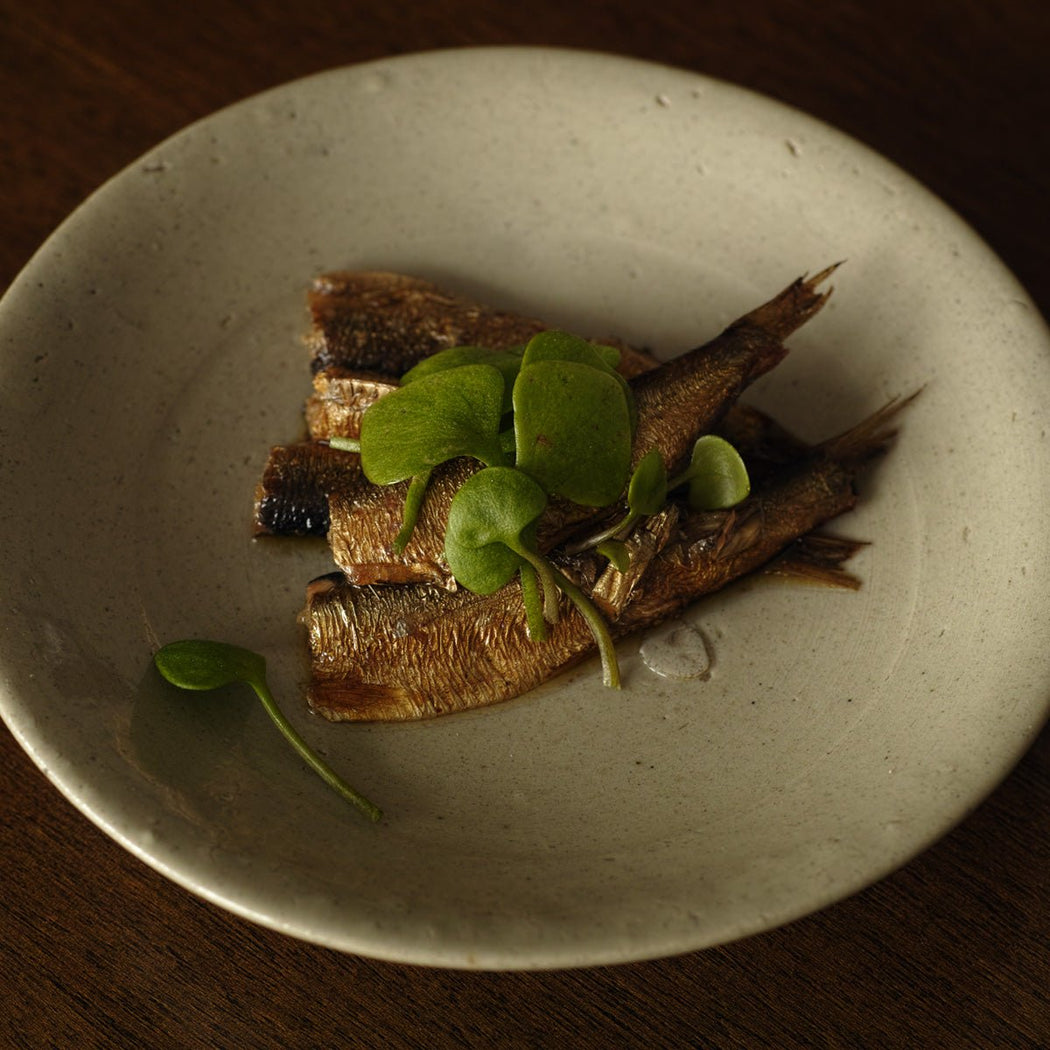 Brisling No.2 - The Nordic Sardine
Being touted as the "Nordic Sardine" is no exaggeration. The small fish has largely been overlooked as a delicacy in recent decades, in the region of the Baltic and North Sea, where it was once a mainstay of commercially canned fish. This smoked version released by the Danish producer Fangst has become one of our favorite foods to eat with sake. The texture of the Sprats is firm and meaty. While the taste is rich and savory with a delicious creamy aftertaste to it. Although, often compared with Sardines, the flavor of the smoked Sprats closely resembles smoked Bonito, or fresh Katsoubushi shavings.
The canned sprats will compliment all of our sakes. If we have to pick out ideal sakes to pair with, it would be Honjozo, or dry sake types. Also big bodied Junmai sake, made with the Kimoto method would create a pleasing synergy. At our tastings we serve the smoked Sprats with lukewarm (nurikan) dry sake.
Weight: 100g
Content: 70% Smoked Sprats, 28.8%, Cold Pressed Rapeseed Oil, Salt
Best before: 2027