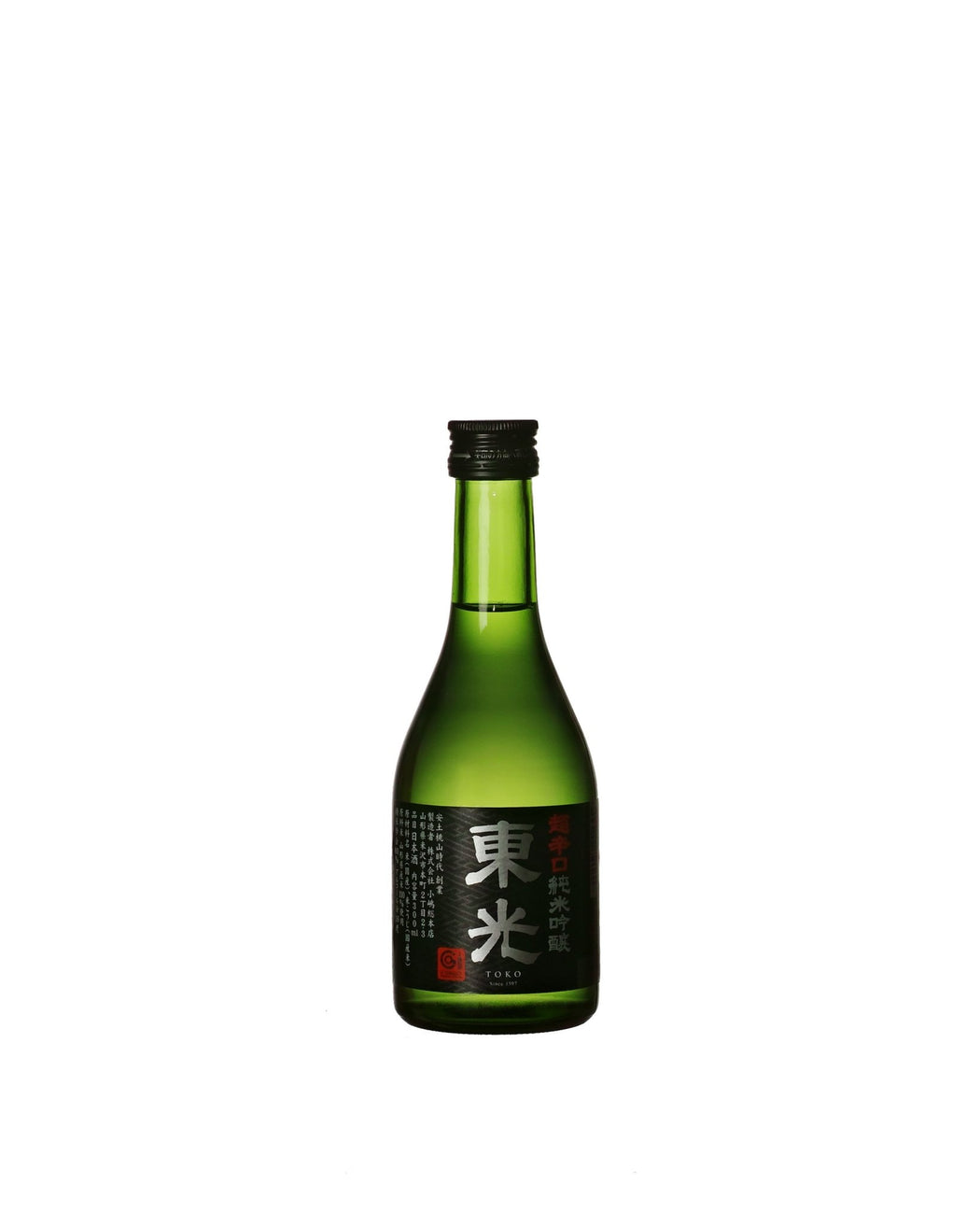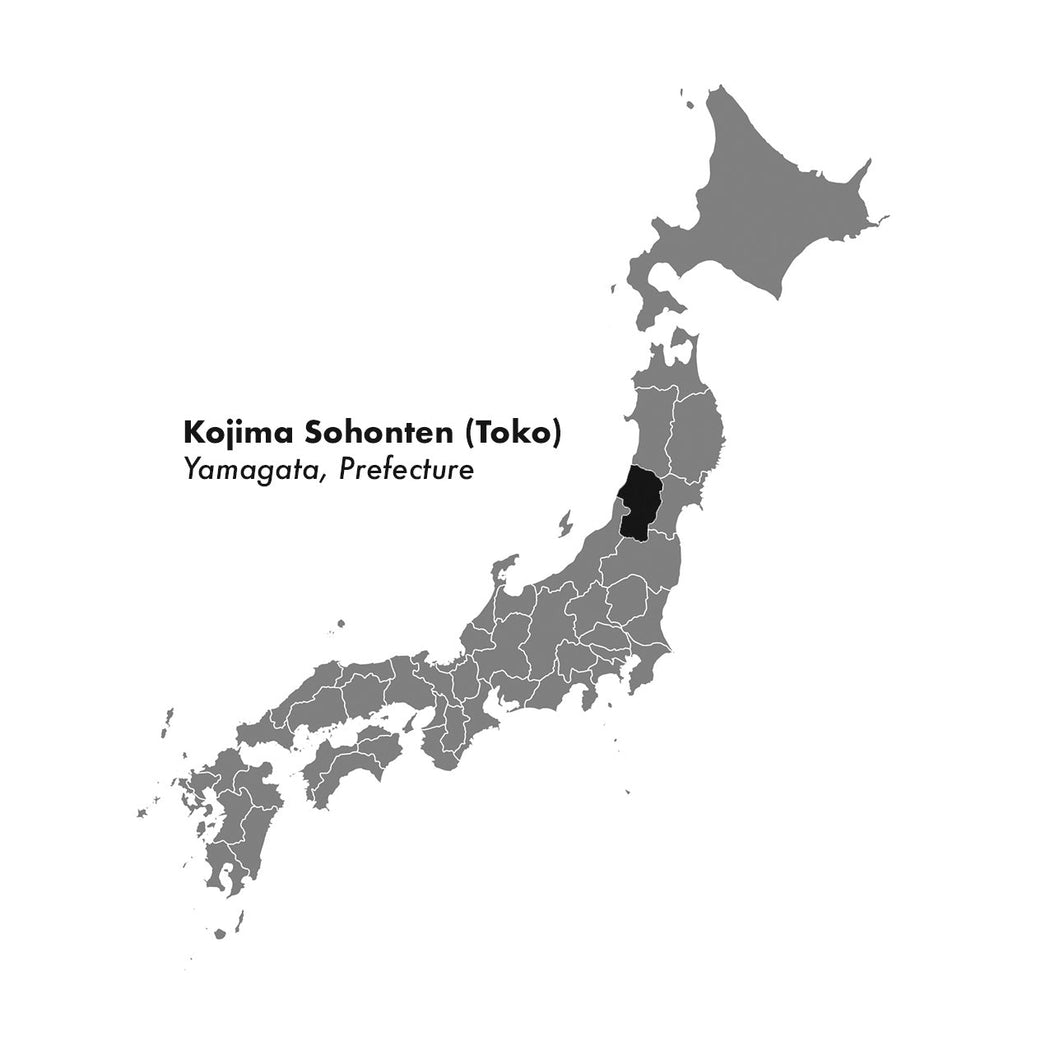 Toko Chokarakuchi Junmai Ginjo
Refreshing, crystal clear sake from Yamagata. Toko's brewing water is exceptional, the balance between refined softness and flavorful mineral content is expressed in this elegant Chokarakuchi (extra dry) Junmai Ginjo.
The fragrance is mild and fresh with delicate fruity notes. In the taste, you find an exquisite clarity that lingers in the mouth. As the taste opens, there are clear notes of young, green apples and a bit of anise. As you would expect from a premium dry sake, the finish is long and slightly spicy.
It's a sake that is brewed for everyday enjoyment in Yonesawa, the home region of the brewery. The taste expresses itself best from open-faced ceramic cups.
Volume: 720ml
Alcohol: 15%
Polishing rate: 60%
Rice: 100% Haenuki
Yeast type:

Yamagata KA
Brewery: Kojima Sohonten, Yamagata Prefect